The UN Convention on the Rights of the Child is a promise to every child to protect and fulfil their rights, by adopting an international legal framework.
It's an official agreement made by most countries to protect children's rights. Enabling children to get the health care and nutrition they need to survive and develop, stronger safeguards in place to protect children from violence and exploitation. The Convention on the Rights Of The Child has also enabled more children to have their voices heard and participate in their societies.
The following provides the framework of the UN Convention on the Rights of the Child, including Article, the rights and the meaning in child-friendly language.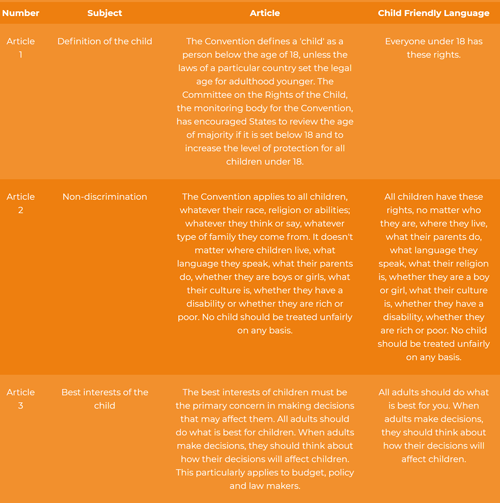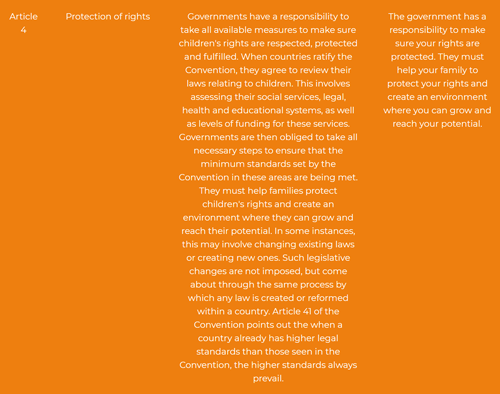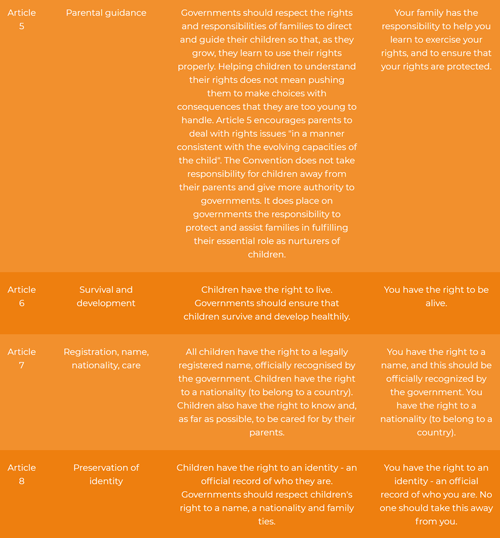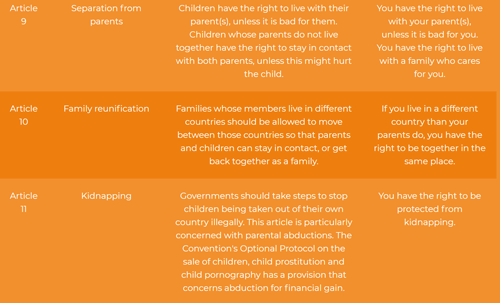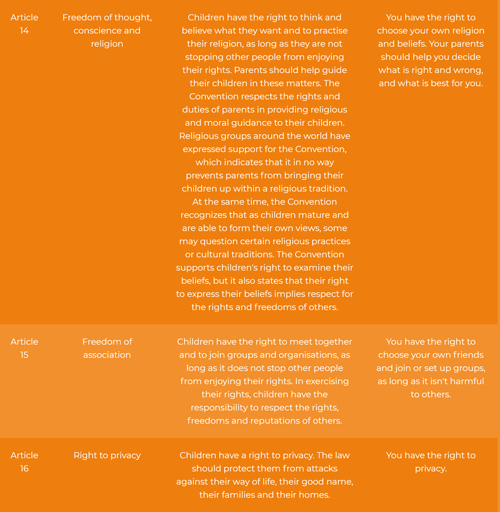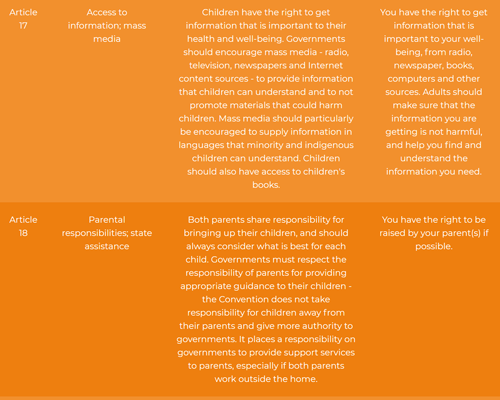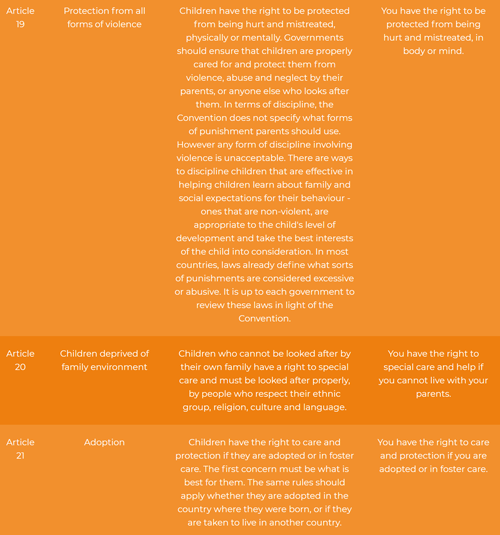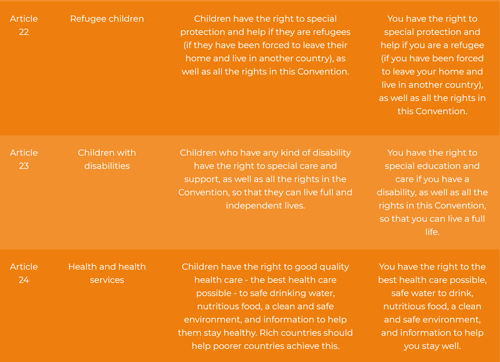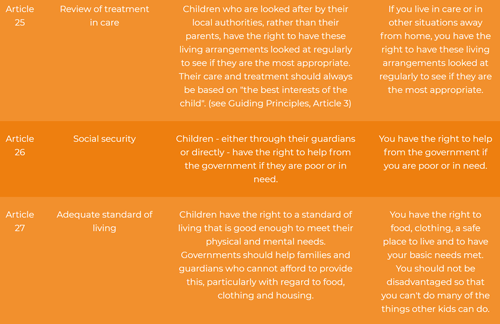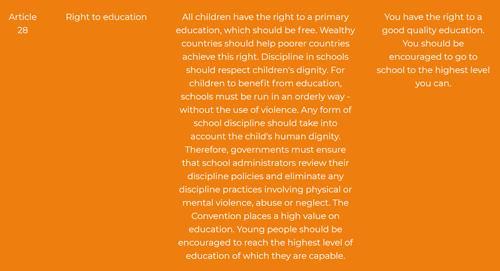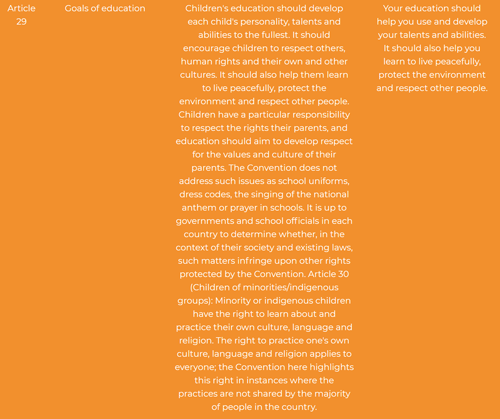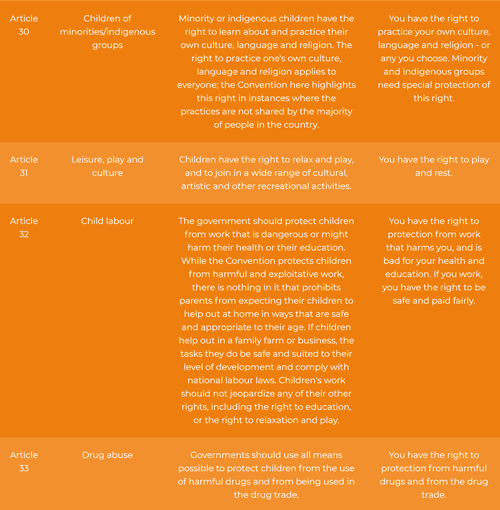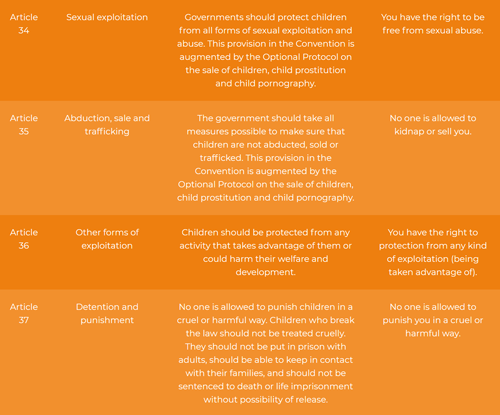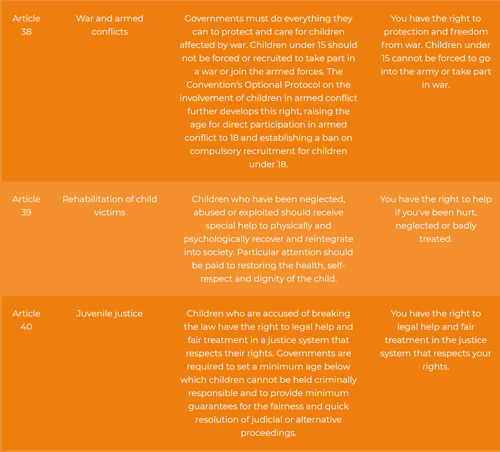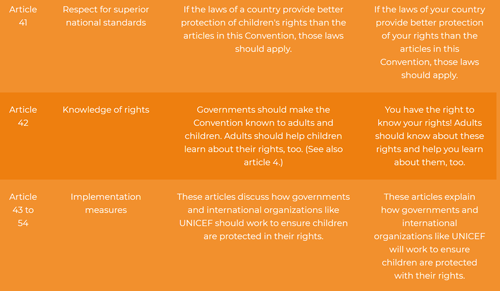 Rights" are things every child should have or be able to do. All children have the same rights. These rights are listed in the UN Convention on the Rights of the Child. Almost every country has agreed to these rights. All the rights are connected to each other, and all are equally important. As children grow, they have more responsibility to make choices and exercise their rights.
Reference: 
UN Convention On The Rights Of The Child, Wikipedia 
UN Convention On The Rights Of The Child, Unicef
UN Convention on the Rights of the Child, NSW Children's Week