From today, 01 October 2018, key changes to the National Law and Regulations will come into effect for Western Australia. 
These include changes to Operational Requirements, Applications and Approvals, Regulatory Authority Powers etc. 
The following list provides information on these changes, specifically for WA: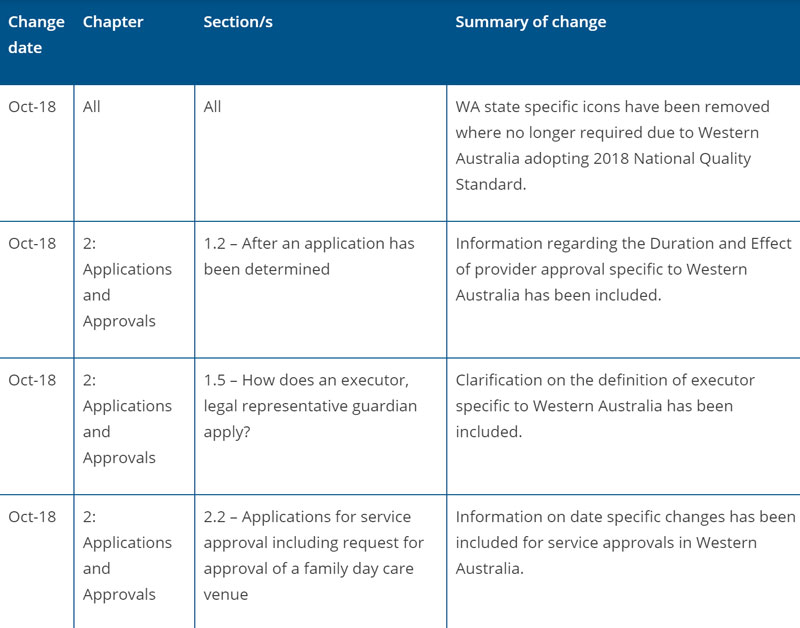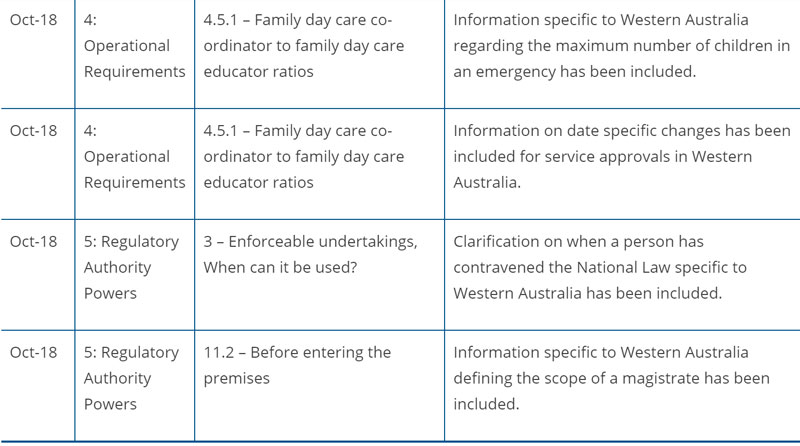 For Educators/Services in WA, please make sure that you are aware of and understand the changes mentioned above.
The above information is not legal advice and should be read in conjunction with the National Law and Regulations, which take precedence over any guidance.
Reference:
Guide To The NQF, ACECQA