A nice little graduation poem to go with a child's handprint as they move onto big school the following year. 
Materials Needed:
coloured paint
coloured markers
white/coloured paper
What to do: 
Collect all your materials. 
Glue a white piece of paper onto a coloured piece of paper.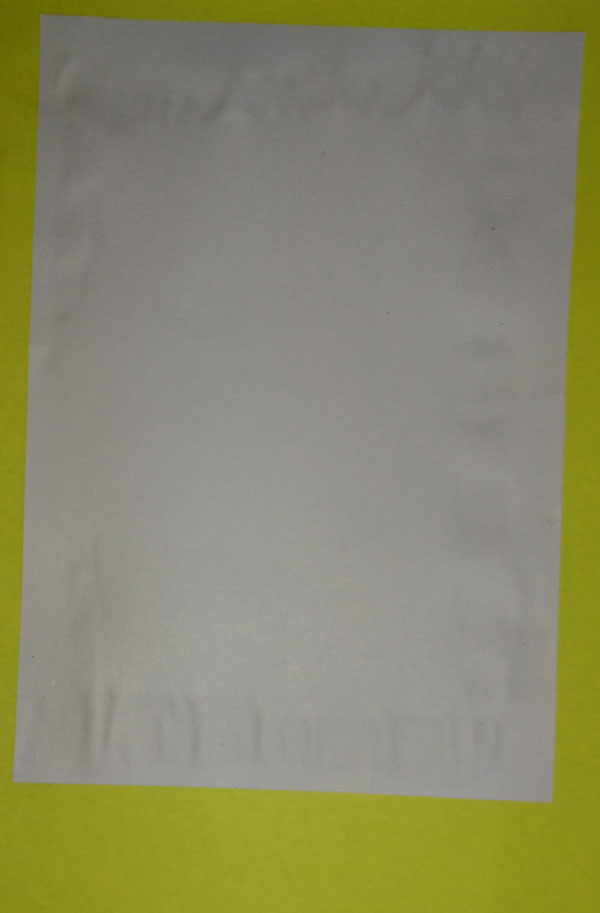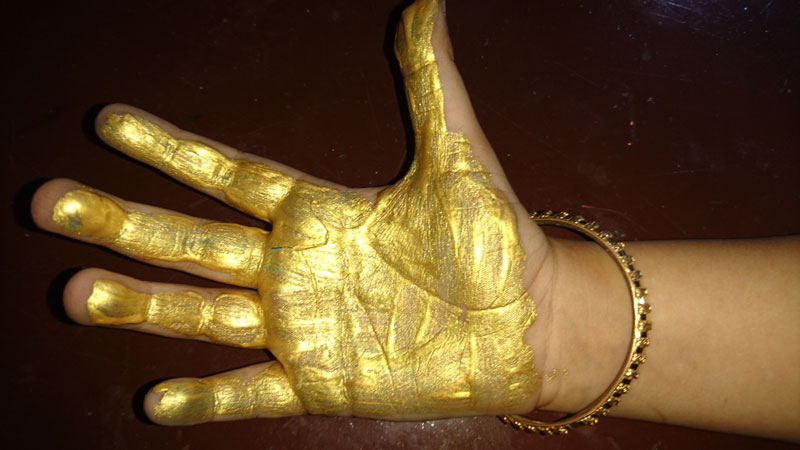 Make a handprint on a piece of paper. Wait for it to dry.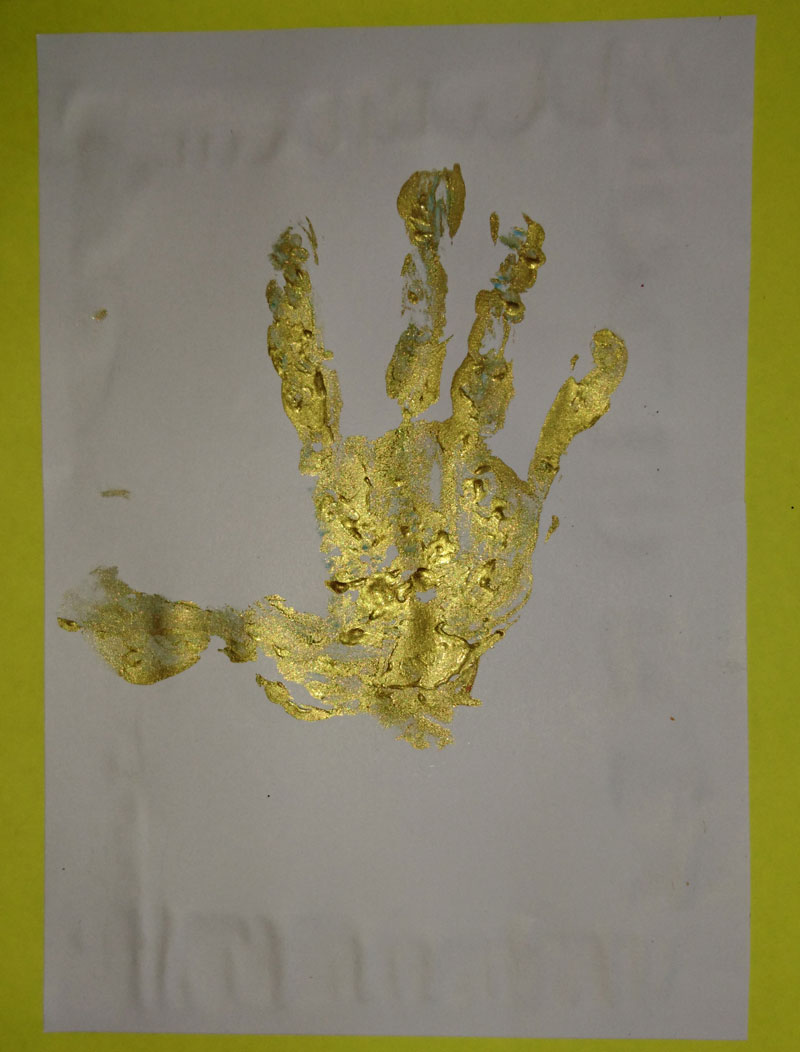 Once it dries, draw little faces on each finger, including a graduation hat on top.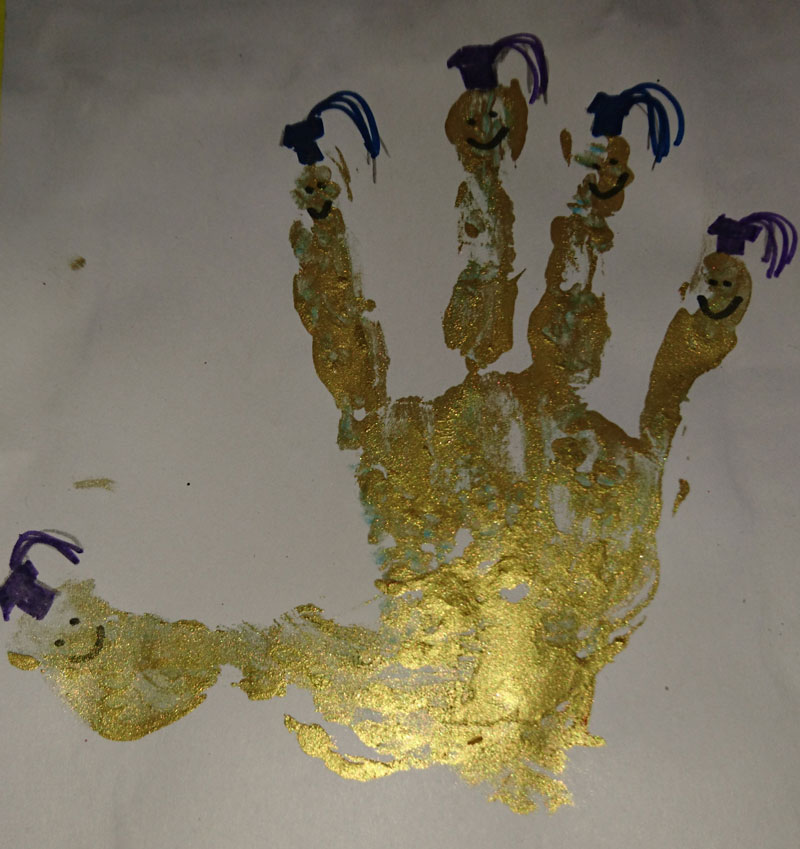 Write the following poem, under the handprint:

See these little fingers all in a row
Here's a little secret that I want you to know
To have each one is special in their own way
For each helped me to write, play and count in preschool each day. 
So, I felt it fitting as I say goodbye, 
To give them each a cap as I wave up high. 
I'm off to big school that's where I'll be 
With my five little fingers helping me!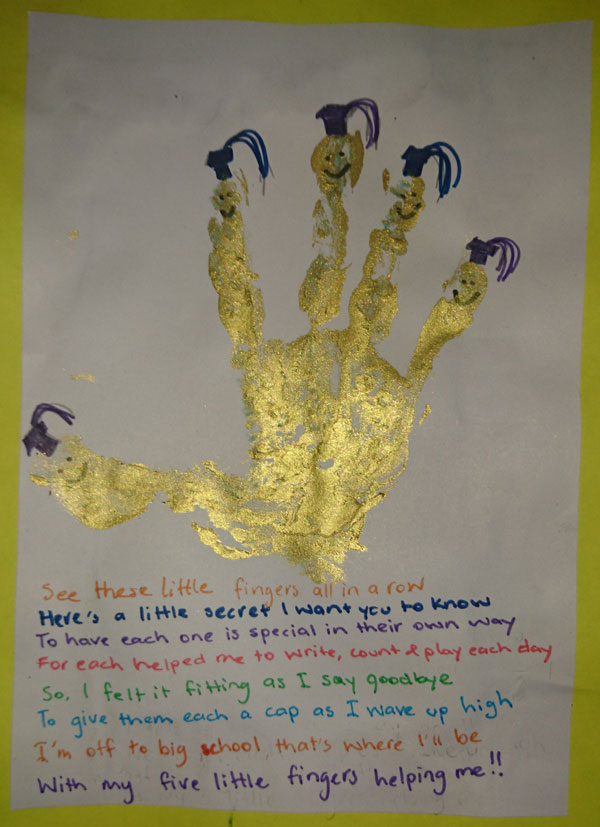 Hints and Tips:
Stick the handprint on coloured paper as a border. 
Type the poem and stick it on the handprint. 
Add the hand prints to the child's portfolios.