A $4 Million annual free eyesight program has benefited almost 700,000 preschoolers throughout NSW, is now celebrating 10 years. The Statewide Eyesight Preschooler Screening (StEPS) program aims to diagnose problems early and prevent permanent vision loss and eye disease.
The NSW Government StEPS program is leading the way offering free universal vision screening to children aged four years of age at all NSW preschools and child care centres," Associate Professor Murphy, Senior Clinical Advisor, Child and Family Health said.

"Children rarely complain of eye problems and often don't realise they can't see properly. The StEPS program tests a child's vision one eye at a time which is the best way to establish whether they have vision problems". Professor Murphy explained
NSW was the first state or territory in Australia to implement universal screening for four-year-old children at preschools and childcare centres and in 2018/19 the NSW Government is investing more than $4 million in the StEPS program.

What is StEPS?
The StEPS program is an initiative of NSW Health and offers all 4 years old children free vision screening. NSW Health advises all children to have their vision screened before they start school and strongly recommends that all four-year-old children participate in the vision screening program.

If you would like to arrange a screening at your centre, please contact your local coordinator details as listed in the contact details here: StEPS Coordinator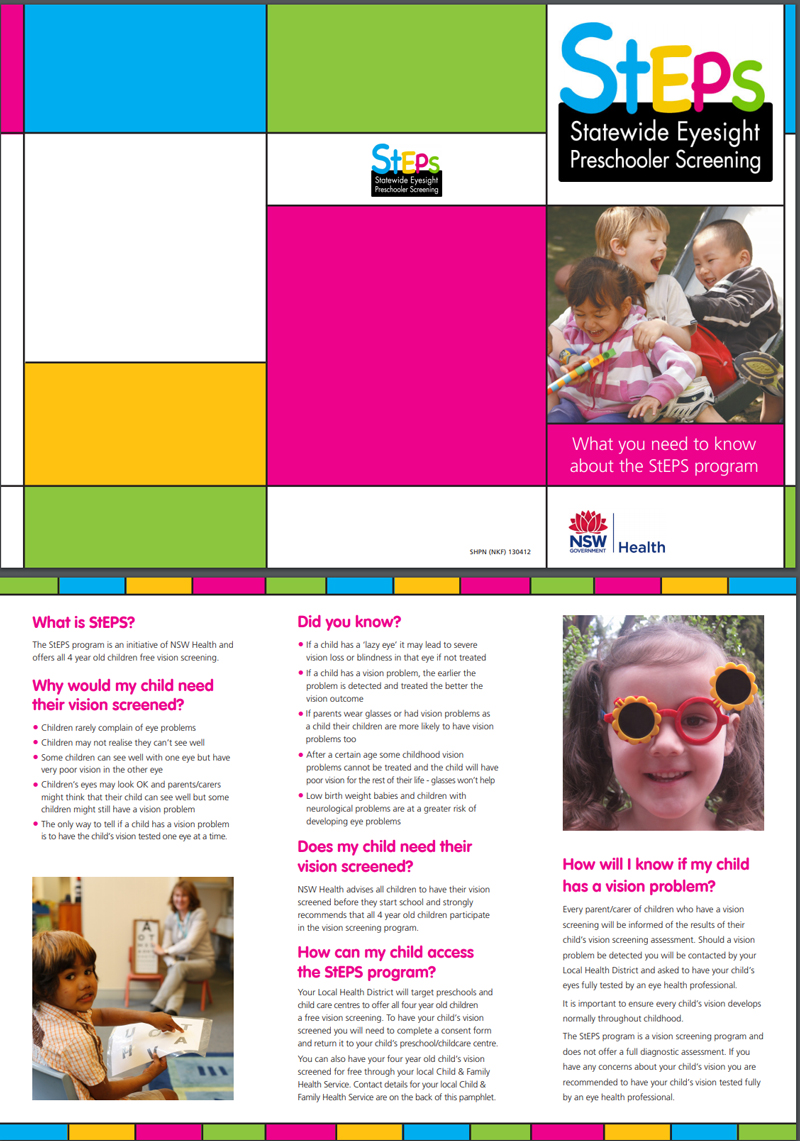 Reference:
"Celebrating 10 years Of Free Eye Tests For Kids", NSW Health, 28 October 2018