This is a very simple and easy nature activity for children.  Get children out on a leaf hunt to collect a variety of different leaves. Using leaves children will be making a cute little leaf man using their creativity. At the same time, it has a lot of learning involved too. Children will also learn about the trees, different types of leaves and more!
Materials Needed: 
Fallen leaves
Googly eyes
Coloured markers (optional)
What to do: 
Collect leaves that have fallen off the trees. Try collecting leaves of different colours and shapes.


Using the leaves, create a leaf man. 
Add google eyes.
Once done with the eyes, you can make a nose and mouth. 
That's it! You are done with your leaf man.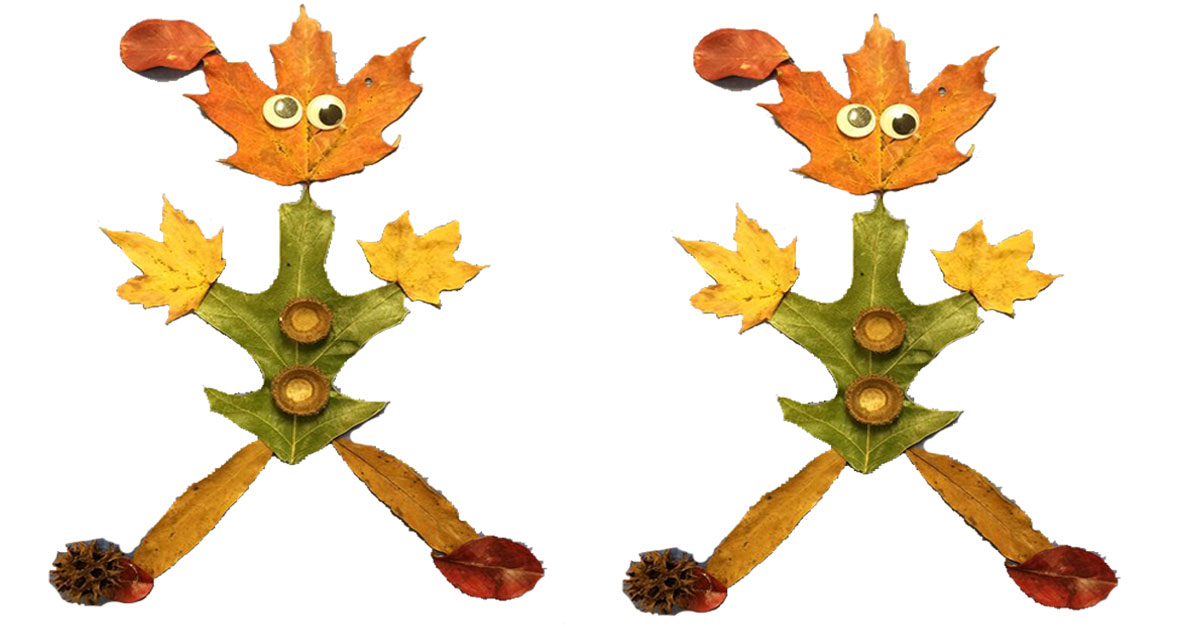 Hints and Tips
You could be innovative while doing this activity and add more features to the leaf man like hair, ears, eyebrows and so on.
Do not cut these leaves as here we are focusing on retaining the original shape and colour of the leaves.
This activity involves a lot of fine motor activity for the kids as they peel off the googly eyes and stick them and also make features on the leaves.
They learn their pincer grasp while they try to peel off the eyes.
Also, it teaches them pencil grasping skills as they hold the marker and make the nose and mouth.
It can be an All About Me activity also as it makes the kids learn about the parts of the face. Teach them the names of each part as they make them.
Make sure the leaves aren't dry as they tend to break down. Also if your leaves are wet let them dry before you start this activity.
Reference: 
HandsOn As We Grow