This STEAM activity is a great project. It uses shapes, gravity and movement to create art with some awesome colours. Children will learn to create a roly-poly art using a fun technique with balls. Children will begin to understand explore its effects and use it to create a colourful piece of art. 
Materials Required
A large box or tray
White sheet of paper
Paints
Marbles or small balls
Decorator's tape
What To Do
Place the paper on the tray or box.
Stick its corners using the decorator's tape so that it remains steady while the activity is done.
Apply small pools of varied colours of paint around the outer edge of the paper.
Place the marbles or the balls in the pool of paints. Now let's start the action! Hold the tray with both your hands at the edges.
Twist and turn the tray so that the items in it start rolling and make patterns with the paint. Make sure they don't fall off the tray.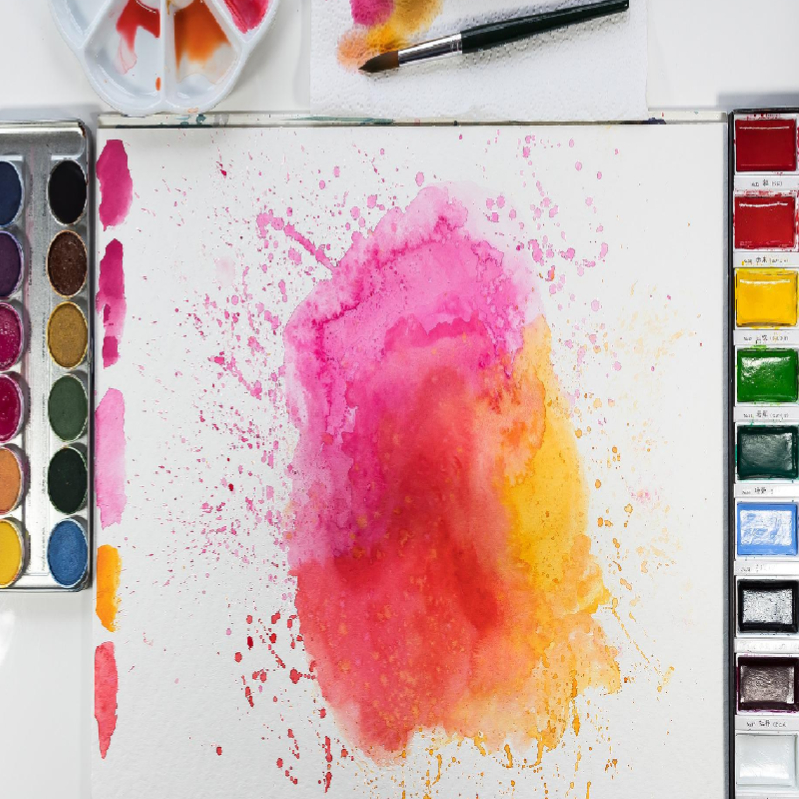 If you find the paint to be insufficient, you can add some more and continue rolling.
That's it! Do it as long as you wish and you are done with your roly-poly art.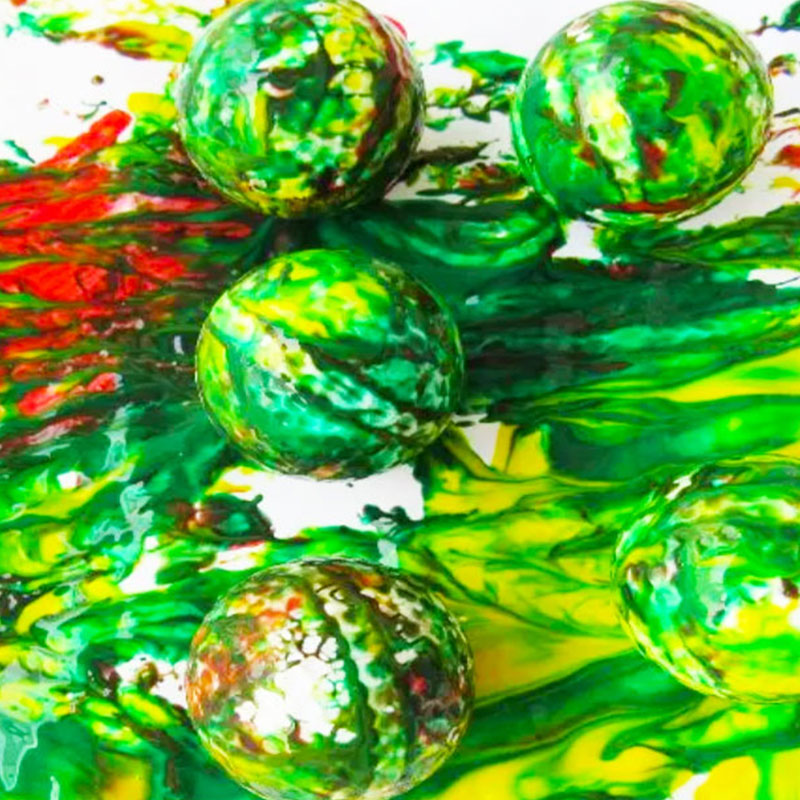 Hints And Tips
Using the decorator's tape ensures that the paper remains stable while you twist and turn. At the same time, they can be peeled easily without any tearing of the paper after you're done with your art.
You can even use peas for rolling. Though very small, still you can give it a try to show the kids how differences in shapes cause differences in patterns.
You can also do the activity the other way around. You could dip the items to be rolled in paint and then place them on the paper and start the action.
Ask children what else can they use to do this roly-poly art.
Try making this art with other shapes like cylindrical, square or rectangle. You could use erasers, crayons or even some Lego blocks.
Ask kids in what shape they feel the rolling to be even and nice.
Provide each kid with a tray and other required items. Once you say start, they need to start the roly-poly activity. They can twist their hips, and shoulders as they do this activity.
This activity also teaches them how to balance as they rotate and at the same time see to it that the marbles don't fall.
Reference:
Nurturestore.co.uk