A soothing and relaxing sensory experience for children to manipulate. 
 Materials Needed:
1 packet of water beads 
1 large bucket
water
cups, spoons, small shovels, animal figurines, etc to add to the water beads.
shaving cream/snow (optional)
What to do:
Day Before
Empty the packet of water beads in the bucket of water
Add water (beads should be submerged in the water)
Beads will grow the longer the beads are submerged the bigger they become
On The Day
Drain excess water from the beads and add the beads to a trough or tray.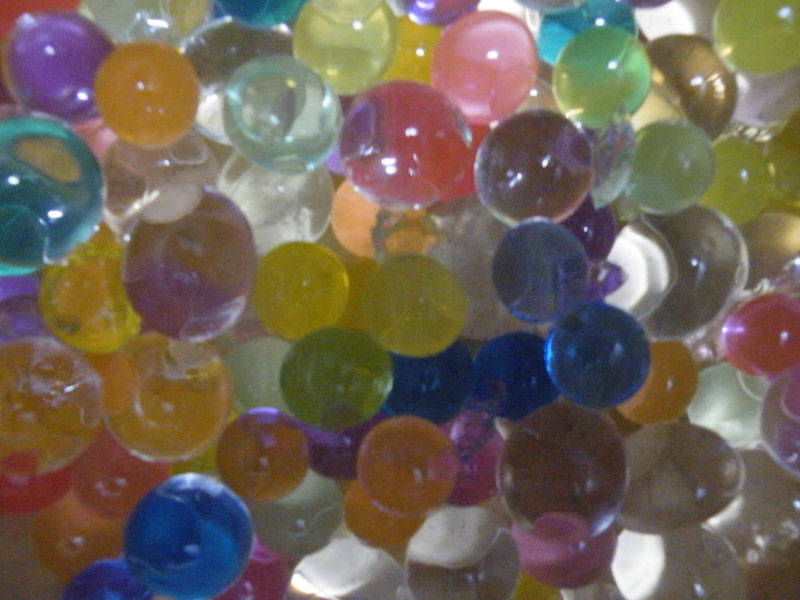 Add items for the children to manipulate with the beads. For example - cups and teapots.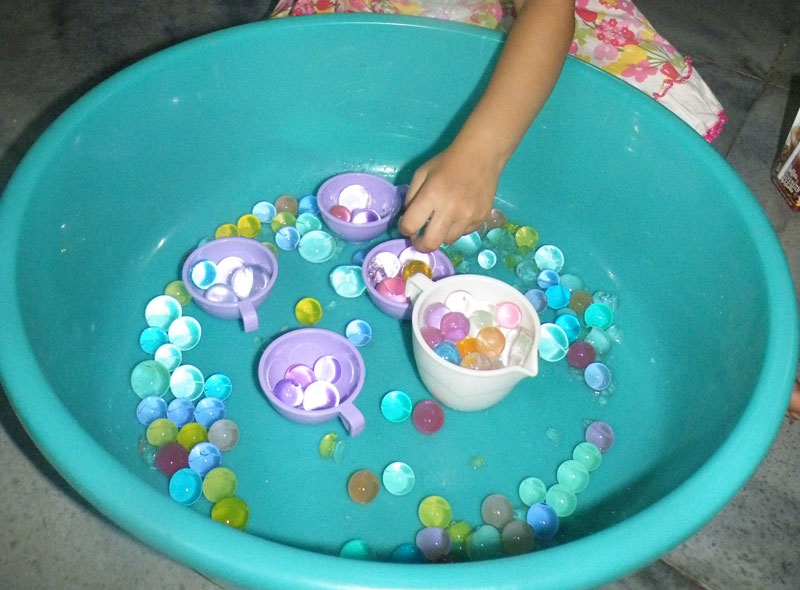 Try adding shaving cream with the water beads for a different texture.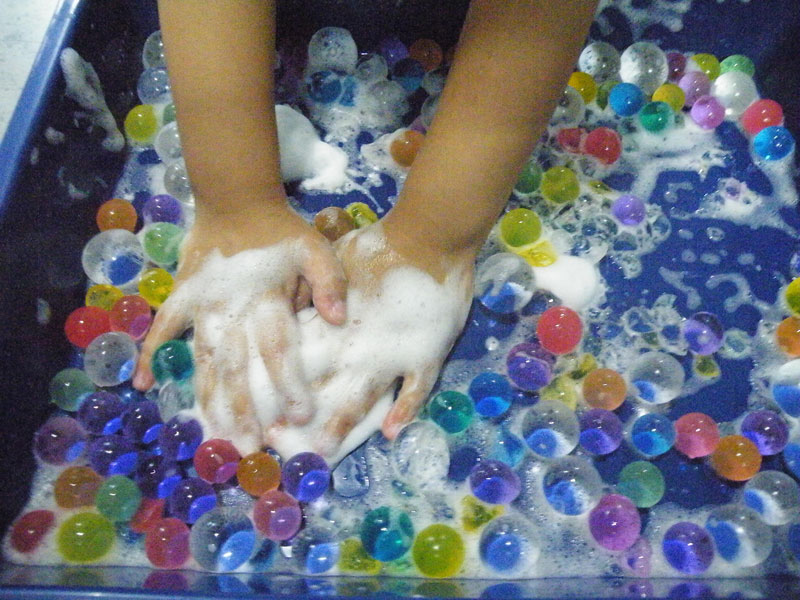 Enjoy this sensory experience!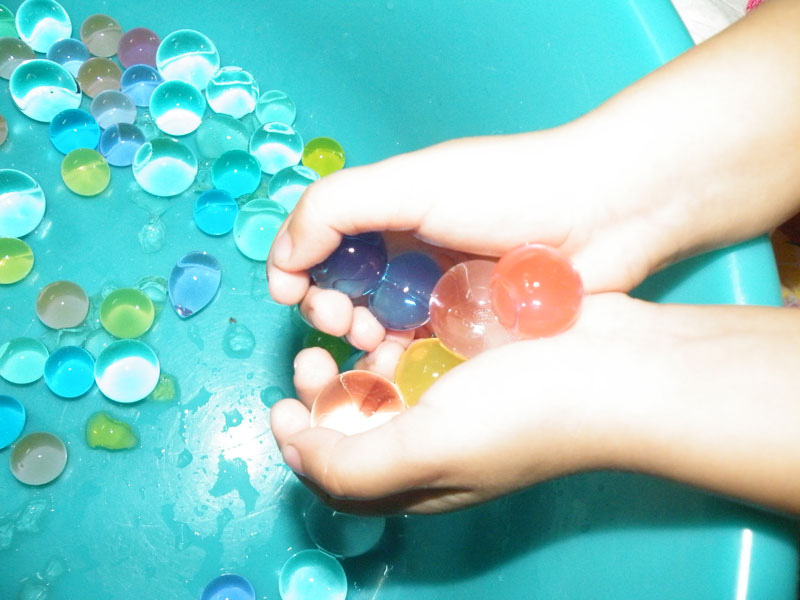 Hints and Tips:
You can buy all sorts of different colours separately or together so they are great for teaching colours and for sorting. You can use coloured cups that the children can sort their beads into
Add water to the beads and watch them float
Add shaving cream/snow
Educators and Parents - They make for great massage therapy on sore, aching, tired hands and feet!
Water beads are extremely slippery when spilled. Never flush or pour them down the drain, as the swelling could possibly clog drainpipes.
Colours DO NO FADE. They will never leak colour.
These may be harmful if swallowed so please make sure that all children are under direct supervision.